Current Exhibitions and Events
Annual Myall Creek Memorial Exhibition

Last Sunday Ceramic Break Sculpture Park had its annual Myall Creek Memorial opening. The weather was pleasant and the visitors were fabulous. Everyone had a wonderful time viewing the beautiful works of several Aboriginal artists who are exhibiting, hearing more about the art and the artists from the owner Kerry Cannon and being able to chat with one of the artists Brian Irving. The Green Prize continued to be very popular.

Traditionally Apex provides a delicious bbq luncheon and this time was no exception. Thank you to Josh Latham who donated his time and his culinary skills.

For those who were unable to attend you will be able to catch the show which runs through July. Further information can be found on Facebook or call 02 6729 4147 Thursday – Sunday during business hours.
Brian Irving talking about his artwork
Brian Irving and Kerry Cannon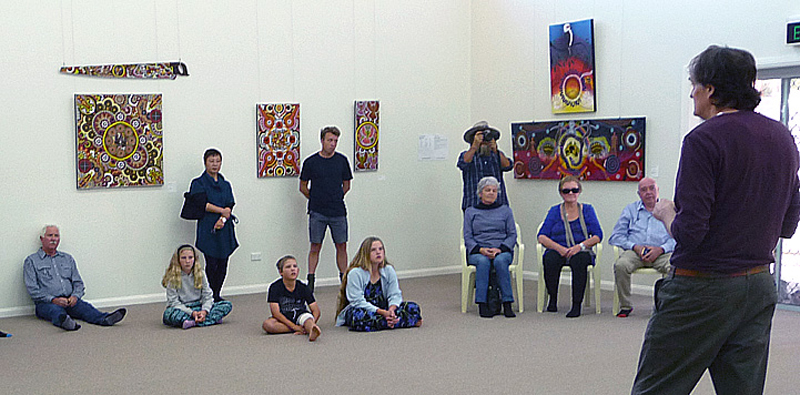 Kerry Cannon talking about the artworks
-----------------
Ceramic Break Sculpture Park is currently housing a diverse arrangement of artists from across the state.
Some of these artists are extremely successful in their own right having shown and sold work in many Galleries over the years.