Travelling Quilting Challenge 2021
Ceramic Break Sculpture Park announces the launch of the second Triennial Travelling Quilters Challenge for 2021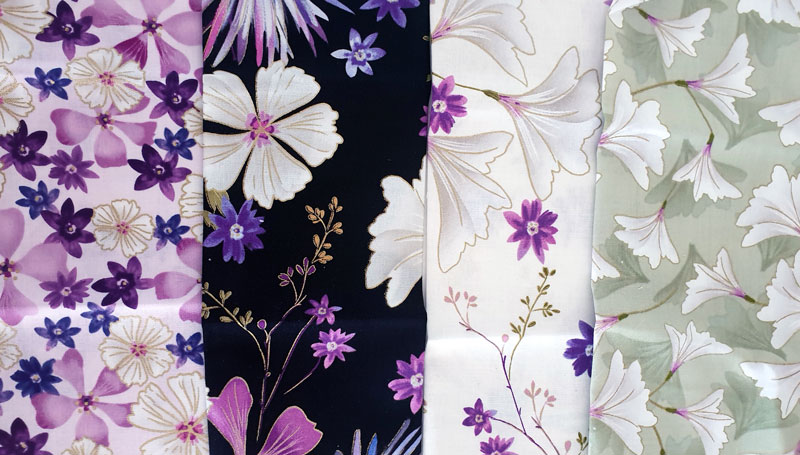 Due to popular demand this year we have sourced the highest quality materials from quilting material specialists Kennards and Kennards Fabrics from their extremely popular 'Enchanted' range.



Entries are limited so get in quick to ensure your entry.



Material Packs are available for purchase from Ceramic Break Sculpture Park. Packs are $5.50 a pack with postage an additional $2.00 for up to 2 packs. For all enquiries on purchasing a material pack please contact Barbara at Ceramic Break Sculpture park on 02 6729 4147 Thurs - Sun 10-4.30 pm or via email on kerry@cbreaksculpturepark.com.au '
Download Application form here
Download Challenge Rules here
Challenge Rules
All materials supplied in the entry packet must be included in the construction of the quilt using a minimum of 30% of each material.
Quilts must have a minimum measurement of 20 inches but not exceed 45 inches in both length and width. Quilts must be clean and in show condition.
Judges decision is final and no further correspondence will be entered into.
All persons who contributed to the construction of the quilt must be listed on the entry form.
All entries must be a new construction.
Quilts may be pieced; appliquéd, mixed or other but must be in a finished condition.
Quilts must be available for exhibition from June 2021 to October 2021 inclusive.
All transport to and from Ceramic Break Sculpture Park of quilts are at the quilters cost. All other transport costs to Exhibition venues will be covered by Ceramic Break Sculpture Park.
Any insurance required for quilts are the sole responsibility of the entrant.
Quilts in multiple pieces or in frames will not be accepted.
Quilts must have entrants' names sewn onto the back of the quilt.
Quilts will be displayed by either pinning to display materials or via a rod through a rod pocket depending on venue. A rod pocket must be included in the construction of the quilt.
Quilts must be accompanied with a small story about your quilt.
Quilts will be displayed at 7 venues to be announced closer to the date
Material Packets required for entry into the competition cost $5.50 and is non refundable.
Winners will be announced at the opening of the Ceramic Break Sculpture Park Exhibition in September. Quilts may then travel to a final venue for display with a winners announcement.
If you wish to sell your quilt please indicate on the entry form. All sales of quilts resulting from the exhibition will attract a commission fee of 10%.
All completed entry forms and quilts must be received by Ceramic Break Sculpture park by no later than 31.05.21 Quilts may be an individual or a group construction.
Quilts will be available for collection from Ceramic break Sculpture Park in November 2021. If you are unable to collect your quilt at that time please contact Ceramic Break Sculpture Park to make alternative arrangements.